Han River Seorae Island Canola Flower Festival 2023
Essential Information
Duration: May 12th to 21st, 2023
Location: Banpo Hangang Park, Seorae Island, Seoul
Photo Zones: Until 10 PM
Experience Programs: 11 AM – 6 PM (May 13th and 14th)
How to Get There: The nearest Hangang outing spots are from Sinbanpo Station and Gubanpo Station on Line 9, and Dongjak Station on Lines 4 and 9.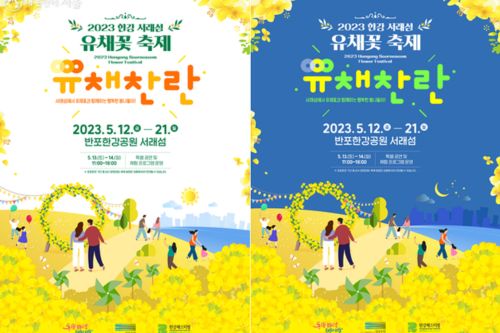 Immerse yourself in a sea of golden blossoms! The Seoul Metropolitan Han River Office is thrilled to announce the return of the '2023 Han River Seorae Island Canola Flower Festival'! After a 4-year hiatus due to COVID-19, this breathtaking festival will be held from May 12 to 21 at Banpo Hangang Park, Seorae Island. 🎆✨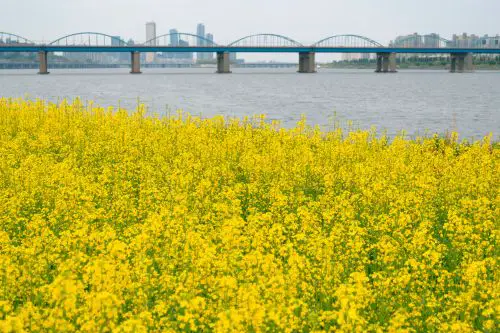 Here's what's on offer:
Photo Zones: With 6 uniquely-themed zones including 'Welcome Tree (LED)', 'Rabbit Family (LED)', 'Bright Canola (LED)', 'Flapping', 'Hope Balloon (LED)', and 'Flower Garden Chair', you can snap your dream shot against the backdrop of the Han River sunset, night view, and canola flowers until 10 PM.
Experience Programs: Participate in eco-friendly activities from 11 AM to 6 PM on May 13th and 14th. Craft with sock puppets to save the Earth, create your flower pot out of a disposable cup, blow dreamy soap bubbles, and make toys out of eco-friendly paper boxes.
Performances: Enjoy acoustic performances by 'Spring Summer' at 3 PM and 5 PM on May 13th, and a bubble show by 'Bubble Prince' at 3 PM on May 14th.
Plus! You don't want to miss these articles!
Find & Compare Things To Do in Seoul!
[ Data & Image Source: Korea Tourism Organization (KTO) ]
IVK's Top Picks – Day Tours, Tickets, and Travel Activities
Seasonal Picks!😍