Hampyeong Butterfly Festival 2023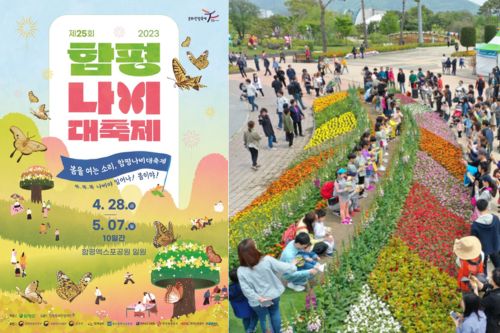 Location: 27 Gonjae-ro, Hampyeong-eup, Hampyeong-gun, Jeollanam-do
The upcoming Hampyeong Butterfly Festival in Jeollanam-do, South Korea is a nature lover's dream! From April 28 to May 7, visitors can witness butterflies, flowers, and insects dancing together in the refreshing spring breeze. The festival offers a range of exciting programs, from learning about butterfly growth stages to exploring the ecology of various species. Children will love the butterfly flight experience and farm animal tours, while adults can enjoy cultural performances and exhibitions. Be sure to check out the unique handicrafts and delicious local food available for purchase. With something for everyone, the Hampyeong Butterfly Festival is not to be missed!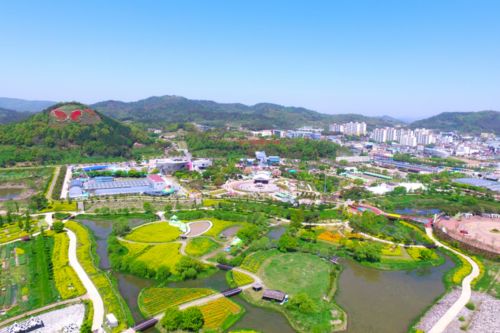 Key highlights of the festival include:
Experience programs: Butterfly flight experience, butterfly playground, farm animal tours, VR experience hall, Indian tent, fish catching, animal feeding, and more.
Cultural/Art performances: Opening ceremony, children's festival and competition, new-Pangpajeon (outdoor play), and a martial arts show by Ahn Jae-woo.
Exhibition halls: Butterfly and insect ecology hall, eco-friendly agriculture hall, outdoor butterfly ecology hall, national art museum, aquatic plants hall, succulent plant hall, and a golden bat exhibition hall.
Sales stalls: Exhibition and sales of special agricultural products, food stalls, handmade craft stalls, food trucks, and Hampyeong Cheonji Hanwoo beef sales.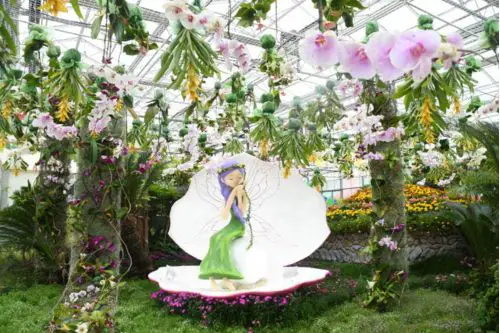 Additional Information:
Start Date: April 28, 2023
End Date: May 7, 2023
Contact Number: 061-320-2238
Website: www.hpftf.or.kr
Address: 27 Gonjae-ro, Hampyeong-eup, Hampyeong-gun, Jeollanam-do
Event Location: Hampyeong Expo Park
Host: Hampyeong-gun
Organizer: Hampyeong-gun
Admission Fee: Paid (Refer to the official website)
Event Hours: 9:00 AM to 6:00 PM
Plus! You don't want to miss these articles!
Find & Compare Seasonal Picks in Korea!
[ Data & Image Source: Korea Tourism Organization (KTO) ]
IVK's Top Picks – Day Tours, Tickets, and Travel Activities
Seasonal Picks!😍