Halloween in Hongdae Festival 2022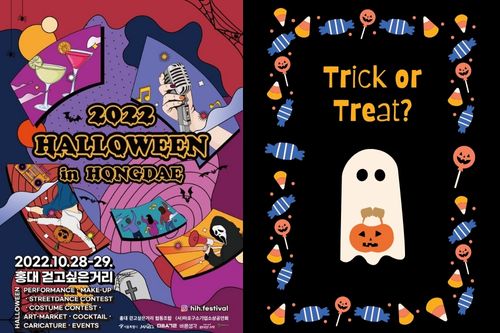 'Halloween in Hongdae' is a busking festival in Hongdae with a Halloween concept, combining the festive atmosphere of Halloween with Hongdae's unique busking culture.
Halloween in Hongdae consists of a Halloween Busking Performance, Halloween Costume Contest, and Halloween Art Market. At the Halloween Art Market, about 20 sellers sell handmade Halloween-related props, and cocktail tastings and Halloween makeup experiences are provided for free. In addition, a parade with Korean zombies, dance performances, and a DJ show will be held as a special performance.
This festival is hosted by the Hongdae Walkable Street Cooperative and is held on the Hongdae Walkable Street Plaza stage.
If you want to know more about Hongdae, read below articles:
Find & Compare the Best Things To Do in Seoul
[ Data & Image Source: Korea Tourism Organization (KTO) ]
IVK's Top Picks – Day Tours, Tickets, and Travel Activities
Seasonal Picks!😍