Gwangmyeong Speedom Barbecue Beer Festival
It is a barbecue beer festival where you can meet large-scale cultural performances, beer, various F&B, and BBQ at Gwangmyeong Speedom in 2023.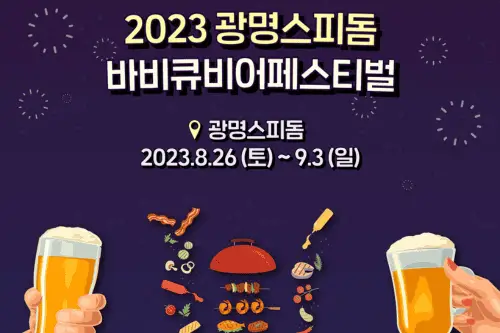 Festival Summary: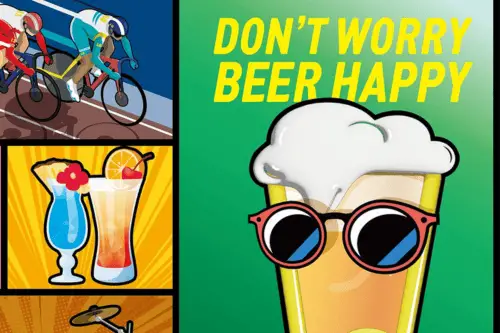 General Information:
The grand spectacle of culture, music, beer, delectable food, and an extravagant BBQ experience converge at the Gwangmyeong Dome for the BBQ Beer Festival 2023. This second installment of the festival series, following the successful BBQ Beer Festival at Hanam Misakyeongjeong Park, promises an exhilarating fusion of diverse age groups coming together to revel in this extraordinary event.
Line-Up: (No line-up information provided)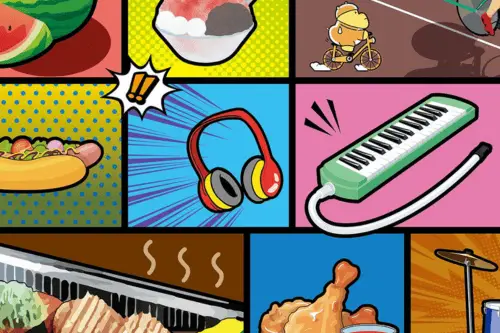 Key Highlights of the Festival:
Cultural Extravaganza: Gwangmyeong Dome transforms into a vibrant hub of monumental cultural performances, accompanied by an array of craft beers, tantalizing F&B offerings, and an unforgettable BBQ experience.
Multigenerational Delight: Building upon the legacy of the Hanam Misakyeongjeong Festival, this event envisions a second series that brings together people of all ages to indulge in festivities, making it a celebration for the entire community.
F&B Bonanza: Savor the flavors of a myriad of food and beverage options, including food trucks and a diverse range of beer selections.
Additional Information:
This festival doesn't just tantalize your taste buds; it offers an immersive experience for participants:
Reserved Seating: Pre-reserved seating options will be available for those looking for enhanced festival comfort.
Interactive Community: As the beats of the music resonate and the aromas of BBQ fill the air, the Gwangmyeong Dome will become a hub of social interactions, uniting locals and visitors in the spirit of celebration.
In the heart of Gwangmyeong, the BBQ Beer Festival at Gwangmyeong Dome promises a resplendent showcase of entertainment, gastronomy, and community bonding. Against the backdrop of an urban oasis, the festival invites all to relish the moments of unity and merriment, as it strives to paint the town with the colors of culture, cuisine, and camaraderie.
Free
(Reserved seating available for separate sale)
Korea National Sport Agency Racing and Racing Authority Headquarters / Jene Pick Festival
02-336-9301
Best Things To Do in Gyeonggi
[ Data & Image Source: Korea Tourism Organization (KTO) ]
IVK's Top Picks – Day Tours, Tickets, and Travel Activities
Seasonal Picks!😍