Gwangju Chungjang Festival of Memories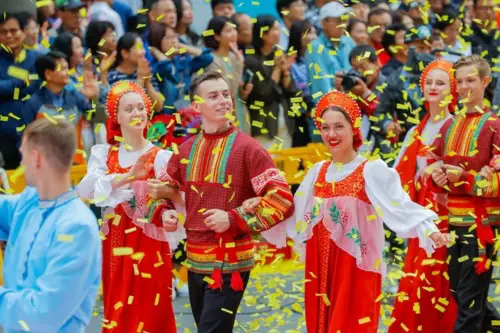 Get ready to relive the past at the Gwangju Recollection Chungjang Festival. Held annually in October, this lively event brings the charm of Gwangju's Chungjang Road to life. Experience the thrilling "Chungjang World Parade," explore nostalgic streets, and enjoy retro activities that span the generations. It's a festival filled with fun, escapades, and a strong sense of community.
Festival Summary:
Date(s): October 5, 2023, to October 9, 2023
Location: Gwangju, Dong-gu, Seonam-ro 1
Admission Fees: Free
Official Homepage: donggu.kr
General Information: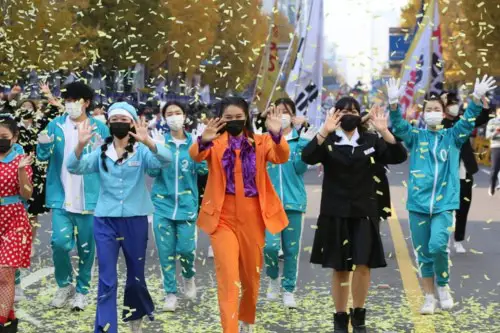 Prepare to embark on a journey through nostalgia at the "Gwangju Recollection Chungjang Festival." Taking place annually in October, this vibrant festival captures the essence of Gwangju's bustling Chungjang Road. The highlight of the festival, the "Chungjang World Parade," features participants from 13 districts of Gwangju, each contributing with unique parade themes, including competition parades, movie-themed parades, and parades representing various Asian countries. Additionally, a nostalgic-themed street, reminiscent of the 70s to 00s, is recreated for visitors to enjoy retro experiences, such as sipping tea at old-fashioned tea houses or taking captivating black and white photos at vintage photo studios. The festival embodies a spirit of fun, escapism, and community, making it a memorable event for all generations.
Key Highlights of the Festival: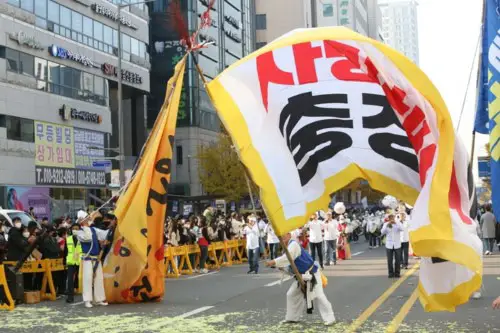 Symbol Programs: Opening and closing ceremonies, parades, monuments of memory, illuminated memories, memory garden decoration, flour play, memory playground, special night programs (moonlight camping), firework display (Nakhwa Nol-i).
Theme Programs: Chungjang Festival Theme Hall (Memory Playground), Public Art "Art Playground Created from Memories," Immersive Theater "Mobile Theme Performances," Chungjang Road Nostalgia Expedition Team, Nostalgia Reenactment Project, Nostalgia Wanderers.
Collaborative Programs: Resting place of memories, Memory Hall, Chungjang dressing room, Memory Tech, Fun song board.
Spot Programs: Memory exploration team for food, Memory sharing space, Supper alley, Memory market (Bobusang), Chungjang Hanul playground.
Others: Youth Planning Team "Friends of Chungjang Road," Memory Collector, Chungjang Theme Dance, Chungjang ESG Festival.
Additional Information: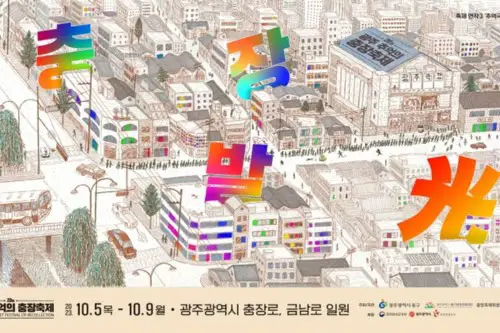 Festival food lineup will be revealed one week before the festival.
For inquiries, contact Gwangju City, Dong-gu at 062-608-4681~3.
Follow on Instagram: recollectionkr
Best Things To Do in Gwangju
[ Data & Image Source: Korea Tourism Organization (KTO) ]
IVK's Top Picks – Day Tours, Tickets, and Travel Activities
Seasonal Picks!😍