Goesan Pepper Festival
August 31
–
September 3
KST
Goesan Pepper Festival is a comprehensive culture and tourism festival that combines experiences, exhibitions, and contests with Goesan's special product clean red pepper as a material.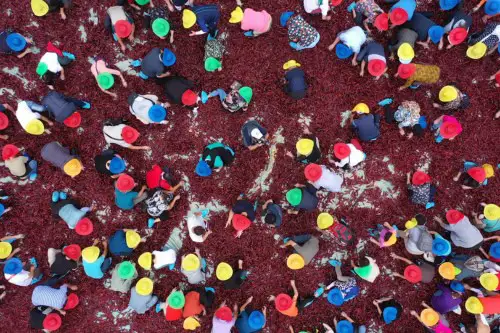 Festival Summary:
Dates: August 31st, 2023 (Wednesday) to September 3rd, 2023 (Saturday)
Location: 113 Imgeokjeong-ro, Gochangun, Chungcheongbuk-do, South Korea
Admission: Free (Some experiences may have a fee)
Organizers: Gochangun / Gochang Festival Committee
Contact: 043-830-3463
Website: goesanfestival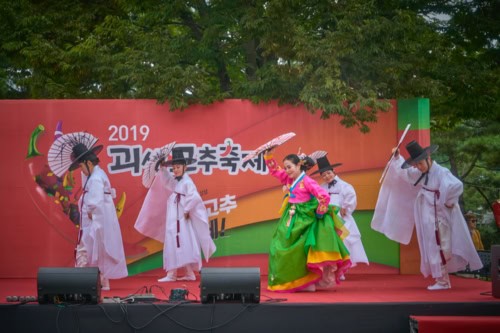 General Information:
Get ready for a celebration that combines the unique local specialty, Gochan Cheonggyeol Chili, with culture – the Gochan Chili Festival 2023! This remarkable cultural tourism event embodies the essence of Gochan, merging its renowned organic farming reputation with captivating programs and core contents that include the quest for the Golden Chili and the exhilarating Chili Fight. It's a festival that promises the true sizzling taste of a celebration, where the flavors of the land meet the vibrancy of culture.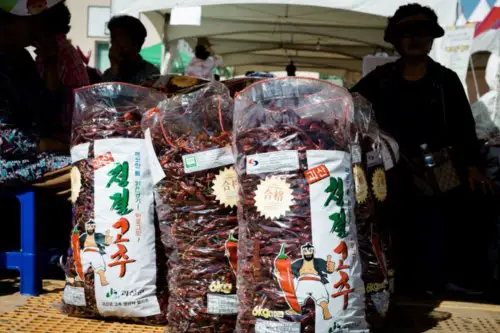 Key Highlights of the Festival:
Discover the allure of Gochan's prized organic produce through engaging programs that reflect its reputation in organic farming.
Engage in the exciting quest for the Golden Chili, a core content of the festival that allows participants to explore and enjoy the spicy essence of Gochan.
Feel the true spirit of the festival with the Chili Fight, a lively and thrilling event that adds heat and excitement to the celebration.
Immerse yourself in Gochan's local culture and entertainment with standout events like the Organic Gochan Singing Festival, the Black Eagles Air Show, and the vibrant Hot-Chicken & Beer Festival.
Experience the interactive world of KidZania Gochan, where children can explore various professions in a fun and educational environment.
Free
(Some experiences may have a fee)
Gochangun / Gochang Festival Committee
043-830-3463
Best Things To Do in Chungcheongbuk
[ Data & Image Source: Korea Tourism Organization (KTO) ]
IVK's Top Picks – Day Tours, Tickets, and Travel Activities
Seasonal Picks!😍