Gangnam Festival 2022
Gangnam Festival, Korea's best urban festival, is back as a large-scale face-to-face festival after three years of the Covid Pandemic.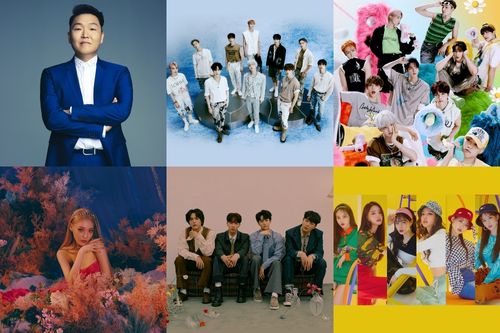 The 2022 Gangnam Festival will be filled with various events like Yeongdong-daero K-pop Concert (Oct 2) featuring famous K-pop stars, including PSY, 'Drawing Gangnam' Opening Ceremony, media shows, K-fashion show, and K-food festival.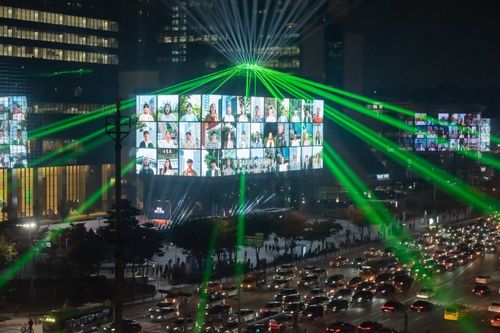 Gangnam Festival is hold in the areas of COEX, Garosu-gil in Sinsa-dong, Marugongwon Park in Irwon-dong, and Gangnam Station.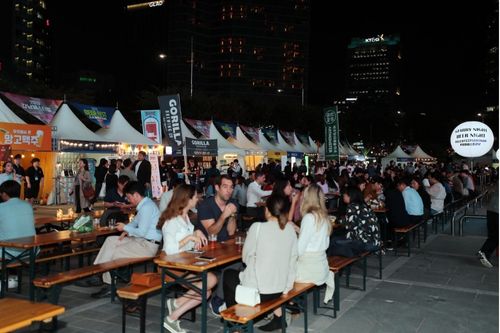 Main Programs
Date
Program
Location
Sep 30
(19:30)
Mass Performance & Mega Show: Drawing Gangnam
COEX K-Pop Square
Oct 5 ~ 8
(18:40, 19:40, 20:40)
Media Show: Flowers, People, Dance
Yeongdong-daero
(In front of COEX)
Oct 2
(19:00)
Yeongdong-daero K-pop Concert
Yeongdong-daero
Oct 1
(19:00)
Media art & Classic Performance: 'Autumn Feast'
COEX Square
Oct 1
(17:00)
Gangnam K-Fashion Show: 'Byeolmadang Fashion Show'
Byeolmadang Library
Oct 7 ~ 8
(19:00)
Music performance in the park: 'Maru Park Green Concert'
Maru Park
(Irwon-dong)
Oct 1 ~ 8
(12:00)
K-food festivals and performances: 'K-Culture Stage & Gourmet Tour'
COEX Square
Mass Performance & Mega Show Opening ceremony: 'Drawing Gangnam' (Sep 30)

The opening event of the 2022 Gangnam Festival: perform musicals, fashion shows, taekwondo performances, and K-pop dances (70 mins).

Media Show: 'Flowers, People, Dance'

A magnificent media show that combines sound, graphics, and laser technology for the past, present, and future of Gangnam

Yeongdong-daero K-pop Concert (Oct 2)

A large-scale music concert on Yeongdong-daero boasting 12 years of history and a lineup of K-pop artists. (120 mins)
Yeongdong-daero K-pop Concert will be streamed on Gangnam-gu's YouTube Channel
Lineup: PSY, Highlight, The Boyz, Chungha, Weekly, and more

Media art & Classic Performance: 'Autumn Feast' (Oct 1)

Classic performance with media art is presented at the COEX K-Pop Square under the title of 'Autumn Feast' (90 mins)

K-food festivals and performances: 'K-Culture Stage & Gourmet Tour'

A food space with famous craft beer, food trucks, and even K-DRAMA OST performances! Enjoy the Gangnam festival with delicious foods and drinks.

Gangnam K-Fashion Show: 'Byeolmadang Fashion Show' (Oct 1)
Music performance in the park: 'Maru Park Green Concert' (Oct 7 ~ Oct 8)
World-class Gangnam architectural culture exhibition Beautiful architecture exhibition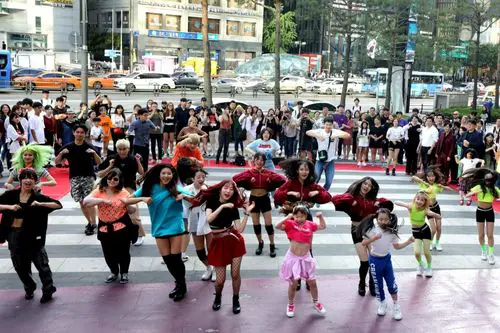 [ Data & Image Source: Korea Tourism Organization (KTO) ]
IVK's Top Picks – Day Tours, Tickets, and Travel Activities
Seasonal Picks!😍