[FREE] G-KPop Concert 2023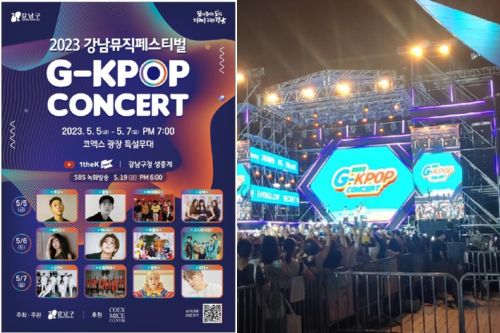 Location: COEX Square, 513 Yeongdong-daero, Gangnam-gu, Seoul
The G-KPOP Concert is set to electrify Seoul's Gangnam-gu district from May 5th to May 7th, 2023. Collaborating with local entertainment planning companies, the district is bringing K-Pop fans a spectacular offline and online music concert.
The event is designed to reignite the passion for live music in the region that has been affected by the COVID-19 pandemic. This three-day event features 12 different genres of music, including K-POP, hip hop, and ballad, and will be headlined by some of the biggest names in the industry, such as Paul Kim, Heize, and SF9.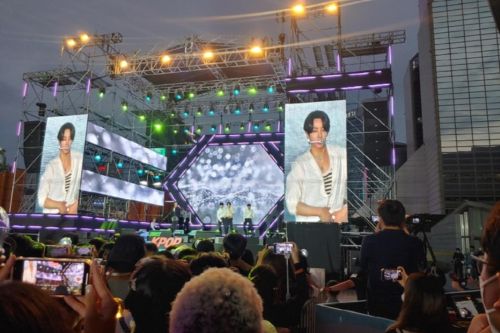 To add excitement for the concertgoers, the organizers have also arranged for exciting giveaways such as star-signed CDs, T-shirts, and polaroid photos. The event will be broadcast live on various channels, including the Gangnam-gu office, Wonder K YouTube channel, and SBS broadcasting. Whether in-person or online, the G-KPOP Concert is a must-attend for all music lovers.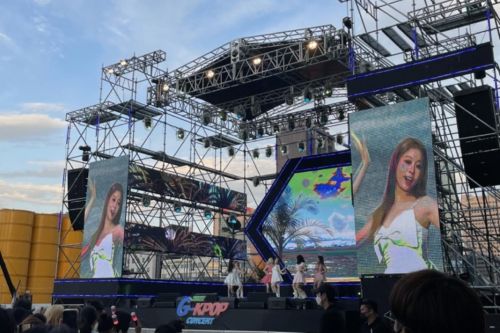 Information:
Main program: K-POP concert featuring 12 teams of singers from various genres that can be enjoyed by different generations such as K-POP, Hip-hop, and Ballads.
Lineup:
Day 1 (May 5th, Fri): Paul Kim, Loco, Berry Berry, Woo Ah
Day 2 (May 6th, Sat): Heize, Big Naughty, Weekly, GHOST9
Day 3 (May 7th, Sun): SF9, Dreamcatcher, Woodie, Kyungseo
Consumer participation program: A lucky draw for signed CDs, T-shirts, and Polaroid photos of the stars to communicate with the on-site audience.
Live broadcast: Gangnam-gu Office, Wonder K Youtube / Recorded broadcast: SBS terrestrial broadcasting on May 19th (Fri) at 18:00.
Additional information:
Period: May 5th to May 7th, 2023
Phone number: 02-3423-5542
Website: https://visitgangnam.net/
Address: COEX Square, 513 Yeongdong-daero, Gangnam-gu, Seoul
Hosted by: Gangnam-gu Office
Managed by: Gangnam-gu Office
Admission: Free
Event hours: 19:00 ~ 20:30
Plus! You don't want to miss these articles!
Find & Compare Things To Do in Seoul!
[ Data & Image Source: Korea Tourism Organization (KTO) ]
IVK's Top Picks – Day Tours, Tickets, and Travel Activities
Seasonal Picks!😍