Daegu Chimac Festival 2022
If you're interested in Korea, you've probably heard how much Koreans love chimac, a combination of chicken and beer. Daegu Chimaek Festival 2022 is the largest festival in Daegu where you can enjoy a cold beer and delicious chicken and even enjoy performances by K-pop singers under the theme of Chimac.
The festival can't be held for two years (2020~2021) in a row because of the Covid Pandemic. So more people are eager to join this awesome summer festival.
The event will be held in the Duryu Park area, a multimedia show created by lights and lasers will be held at Duryu Baseball Field, and a Chimac Live Pub will be operated in the parking lot of the 228 Monument. At the outdoor music hall, you can lay a mat and watch a movie with Chimac. At Duryu Pool, Chimac Summer Water Park is operated. At night, there will be an EDM party hosted by famous DJs.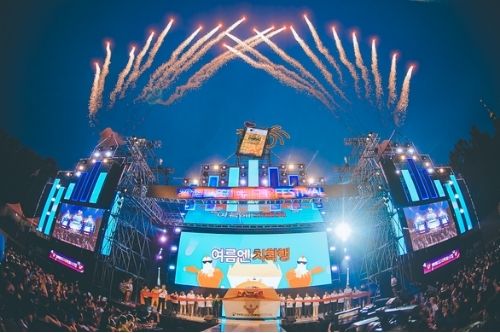 Things to prepare to enjoy Chimac Festival
Premium Lounge:
ID or Passport: Visitors must bring their valid ID to enter the festival
Plastic gloves
Wet tissue
Mat
Sunglasses and sunscreen
[ Data & Image Source: Korea Tourism Organization (KTO) ]
IVK's Top Picks – Day Tours, Tickets, and Travel Activities
Seasonal Picks!😍