Cultural Heritage Media Art Suwon Hwaseong Fortress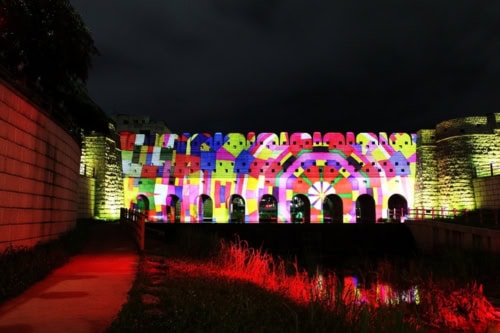 The "문화유산 미디어아트 수원화성" festival, which translates to the Cultural Heritage Media Art at Suwon Hwaseong, is an impressive amalgamation of refined digital technology and the historical beauty of Suwon Hwaseong. Running from October 6th to November 4th, 2023, this event showcases the stunning convergence of historical heritage and cutting-edge artistry at Changnyongmun, a historic gate within Suwon Hwaseong.
Date 2023.10.06 ~ 2023.11.04
Location 152 Namsu-dong, Paldal-gu, Suwon, Gyeonggi Province, South Korea
Admission Fees Free
Organizers Cultural Heritage Administration, Suwon Special City, Korean Cultural Heritage Foundation, Suwon Cultural Heritage Foundation
Phone Number 031-290-3622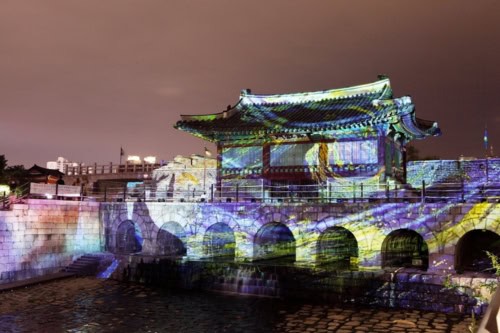 Key Highlights of the the Cultural Heritage Media Art:
Immerse yourself in a mesmerizing journey as you explore the "미디어아트 창룡문," the festival's main program, where four talented media artists present their awe-inspiring works, each delving into unique and thought-provoking themes.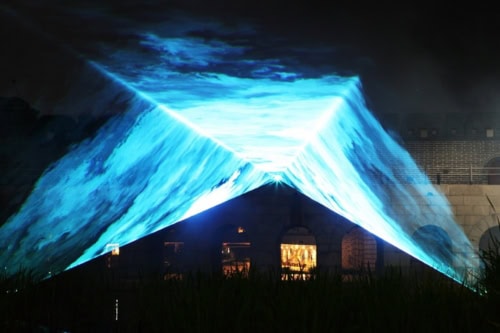 Explore the dream of King Jeongjo and the city of Suwon, as envisioned through the artwork of Kim Youngtae. This section of the festival, in collaboration with renowned artist Kim Youngtae, offers a fresh perspective on the city's history, brought to you through the collective will of King Jeongjo and the active participation of its citizens.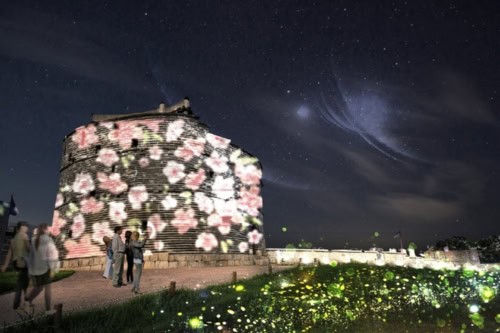 Experience the harmonious convergence of AI (Artificial Intelligence) and media art technology, as you view the contemporary reinterpretations of Suwon Hwaseong and Banchado.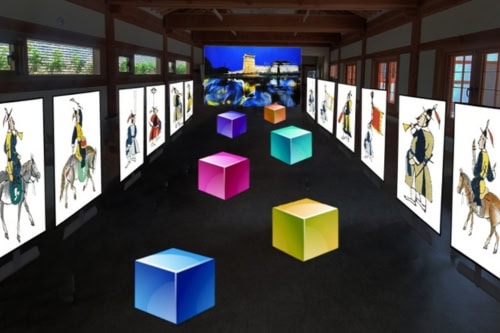 Don't miss the opportunity to explore "미디어 로드," a fascinating journey along the Changnyongmun Café Street. As you stroll, you'll encounter a series of refined media art installations.
Cultural Heritage Administration, Suwon Special City, Korean Cultural Heritage Foundation, Suwon Cultural Heritage Foundation
[ Data & Image Source: Korea Tourism Organization (KTO) ]
IVK's Top Picks – Day Tours, Tickets, and Travel Activities
Seasonal Picks!😍