Chuncheon Puppet Festival 2021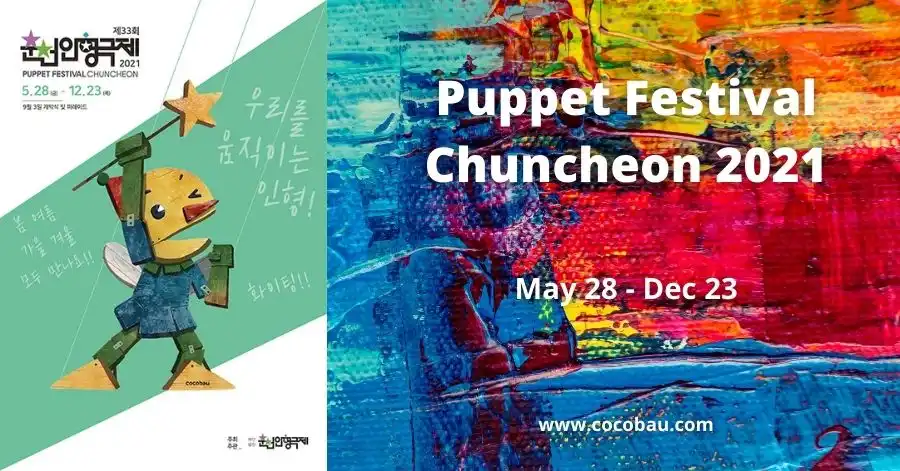 The Chuncheon Puppet Show Festival, Asia's largest puppet show festival, was first held in September 1989 and celebrates its 33rd this year. Because of the Corona Pandemic, programs will be held according to the distributed schedule for about 7 months. It will be the best present for your kids.
Please, check the below homepage and social media announcements of the Chuncheon Puppet Festival Foundation.
Blog site: https://blog.naver.com/chuncheon_puppet/222320266373
Facebook: https://www.facebook.com/cocobau89
Instagram: https://www.instagram.com/puppet_festival_chuncheon/
Nearby attractions: What To Do in Nami Island!
[ Data & Image Source: Korea Tourism Organization (KTO) ]
IVK's Top Picks – Day Tours, Tickets, and Travel Activities
Seasonal Picks!😍