Cheongsong Apple Festival 2023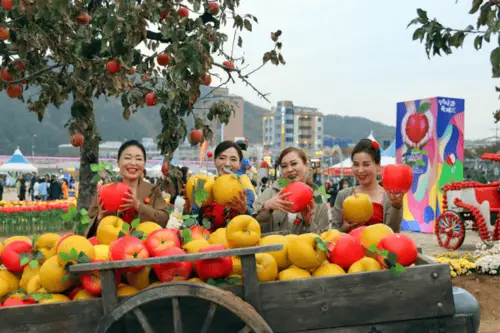 For all the food enthusiasts, an exciting lineup of festival dishes is set to be revealed soon. Come join the Cheongsong Apple Festival 2023 to celebrate the beauty and flavors of autumn in South Korea.
Festival Summary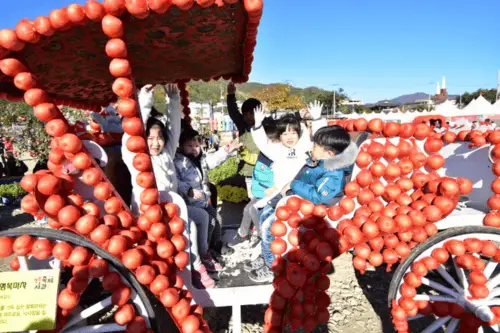 Date: November 1, 2023, to November 5, 2023
Location: Cheongsong, Gyeongsangbuk-do, South Korea
Admission Fee: Free
Official Website: cs.go.kr
General Information of Cheongsong Apple Festival 2023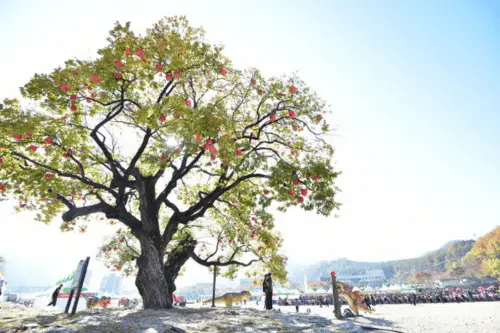 The Cheongsong Apple Festival is a delightful celebration set against the backdrop of Cheongsong, Gyeongsangbuk-do, South Korea. This region, known for its optimal conditions with minimal rainfall, abundant sunlight, and pristine natural surroundings, is the perfect place for cultivating some of the finest apples. Every autumn, as the exquisite Cheongsong apples ripen, the town comes alive with the joy of a bountiful harvest. Hence, he Cheongsong Apple Festival is your invitation to share in this excitement and savor the flavor and nutrition of Cheongsong apples. This annual festival has won the prestigious title of the "Best Brand in South Korea" for 11 consecutive years and offers a host of informative and enjoyable experiential programs.
Key Highlights of the Festival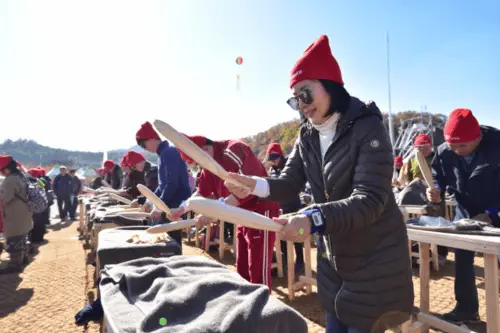 Opening Performances: Enjoy spectacular opening performances, congratulatory shows, and demonstrations of the apprehension of those violating origin labeling regulations.
Competitions: Witness the Cheongsong Apple Parade, the National Contest for Stringing Korean Paper Garlands with Flowers, a Health Exercise Competition, and the selection of the Golden Apple Queen.
Interactive Experiences: Take part in entertaining activities like the "Find the Golden Apple from the Sky," "Honey Fun – Apple Hitting," "Challenge – Apple Sorting Lotto," and even try your hand at making apple jam.
Exhibitions and Sales: Explore the Cheongsong Apple Exhibition and Promotion Hall, where you can purchase Cheongsong apples and various local agricultural products. Don't miss the exhibition of works from the Cheongsong Tourism Photo Contest.
Collaborative Events: Engage in the Cheongsong Cultural Festival, the Cheongsong Citizens' Singing Contest, the National High School Sumo Wrestling Championship, the Senior Citizens' Gathering, and the Cheongsong Naktongjeongmaek Climbing Contest.
Cheongsong County Festival Organizing Committee
[ Data & Image Source: Korea Tourism Organization (KTO) ]
IVK's Top Picks – Day Tours, Tickets, and Travel Activities
Seasonal Picks!😍