Changdeokgung Palace Moonlight Tour
Changdeokgung Moonlight Tour offers an exclusive opportunity to explore the historic charm of Changdeokgung Palace under the moonlight, complete with guided tours, traditional performances, and a curated palace experience, running from September 7 to October 22, 2023.
Festival Summary
Date: September 7, 2023 – October 22, 2023
Location: 99 Yulgok-ro, Jongno-gu, Seoul
Admission Fee: 30,000 Won per person (50% discount for severe disabilities, national merit recipients)
Organizer: 문화재청 궁능유적본부/한국문화재재단
Contact: 1522-2295
Official Website: chf.or.kr
General Information
The "창덕궁 달빛기행" (Changdeokgung Moonlight Tour) is an enchanting program that invites visitors to experience the splendor of Changdeokgung Palace under the subtle glow of the moonlight. Led by expert guides, attendees explore the palace's nooks and crannies, listen to informative explanations about each building, and enjoy traditional art performances.
Starting from the main gate of Changdeokgung Palace, Donhwamun, participants embark on a captivating journey that takes them through Jinseonmun, Injeongjeon, Huwon's various locations, and more. This unique evening experience promises a special kind of awe that can only be felt during the Changdeokgung Moonlight Tour.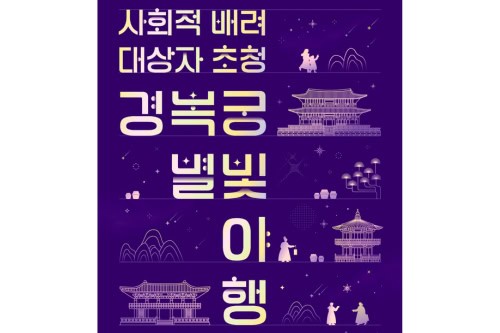 Key Highlights of the Festival
Guided evening tour of Changdeokgung Palace, enriched with historical insights.
Specialized traditional art performances at different palace buildings.
Expert guides providing tailored explanations for the Moonlight Tour.
A carefully curated route that covers prominent spots within the palace.
Additional Information
The festival is scheduled from September 7 to October 22, 2023.
The event runs every Thursday to Sunday, with exceptions on certain dates.
Two time slots available: 1st session at 19:20 and 2nd session at 20:00 (lasting 100 minutes).
Limited to 150 participants per day.
Discounted admission available for severe disabilities, national merit recipients, and certain categories of disabled individuals.
The festival takes place at 99 Yulgok-ro, Jongno-gu, Seoul.
For ticket inquiries, contact the Ticket Link customer center at 1588-7890. For program-related inquiries, call 1522-2295.
Organized by 문화재청 궁능유적본부/한국문화재재단.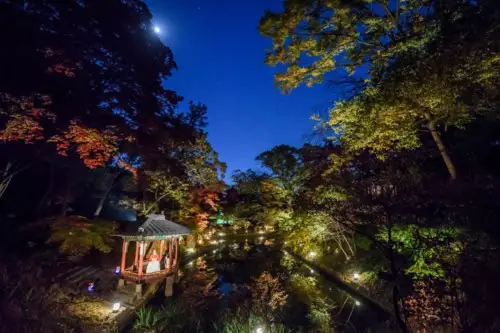 This festival offers a unique opportunity to discover the elegance of Changdeokgung Palace bathed in moonlight, with its historical charm and captivating traditional performances, allowing you to witness the palace's grandeur in a whole new light!
You may also love:
Best Things To Do in Seoul
[ Data & Image Source: Korea Tourism Organization (KTO) ]
IVK's Top Picks – Day Tours, Tickets, and Travel Activities
Seasonal Picks!😍