Car-free Jamsu Bridge Tubuck Tubuck Festival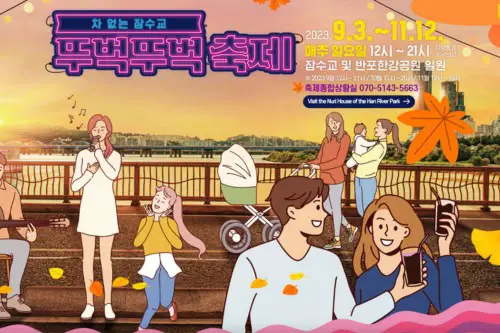 The 2023 Car-Free Submarine Tubuck Festival is a celebration of cultural diversity and eco-friendly practices set against the stunning backdrop of the Han River. Held every Sunday from September 3rd to November 12th, the festival boasts a unique noiseless DJ party, a wide variety of food trucks, live performances, and much more. Highlights include a sunset photo contest, green product sales, and a reading submarine promoting literacy. Amidst the hustle and bustle of Seoul city, this festival offers a breath of fresh air, with activities aimed at promoting relaxation and cultural enrichment. Come, join the fun, and experience a different side of Seoul!
NOTE: Every Sunday from 2023.09.03 ~ 2023.11.12
Festival Summary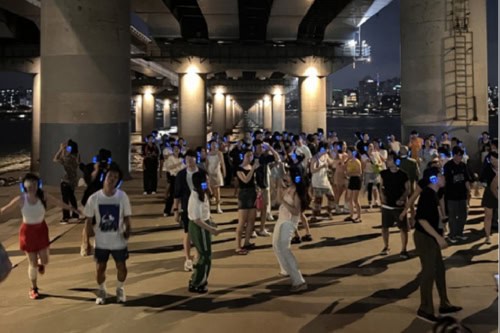 Date: Every Sunday from September 3rd, 2023 to November 12th, 2023.
Hours of Operation: 12:00 – 21:00 in September, 12:00 – 20:00 in October, 12:00 – 19:00 in November
Locations: Submarine, Segyeong Island, Moonlight Square
Admission Fee: Free
Contact: Festive situation room (070-5143-5663)
Homepage: seoul.go.kr
General Information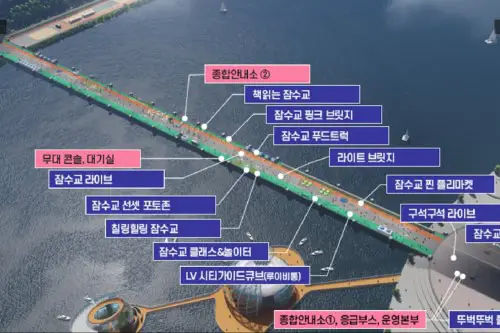 This festival is a unique cultural event held on the banks of the Han River. This festival brings together locals and tourists to experience, play, see, and enjoy a variety of activities while taking a leisurely walk on the bridge. Surrounded by the beautiful submarine in the Han River, the festival is a unique fusion of exciting, noiseless DJ parties, food trucks, live performances, and much more. It's a festival that's as versatile and vibrant as the metropolis it calls home – Seoul.
Key Highlights of Car-free Submarine Tubuck Festival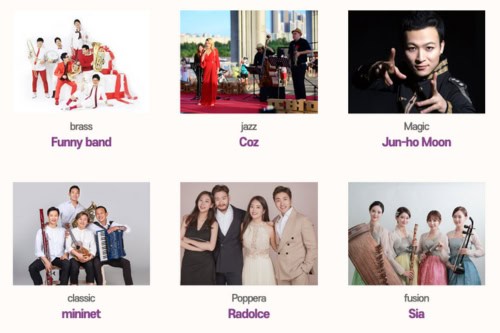 Engage in an exciting and unique noiseless DJ party by MUTE SEOUL-Underground.
Enjoy a variety of food from 6~10 food trucks operated around the southern tip of the submarine.
Learn about reuse and eco-friendly green consumption at the Submarine steamed plmarket.
Participate in the Submarine sunset photo contest to capture the most beautiful moments of the event.
Enjoy live performances in various genres including classical, jazz, and magic on the main stage.
Discover an unexpected busking performance performed by the 2023 Seoul National Fields at Submarines.
Engage in a reading culture with books and bestsellers that children, parents, and families can read together at the book reading submarine.
Enjoy a break at the Chilling Healing Submarine, where you can feel the wind of the Han River and relax.
Experience the colorful submarine design production by adding color lighting at the Submarine light bridge.
Additional Information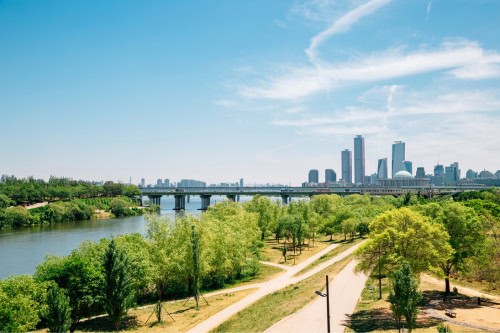 The festival is vehicle-free, encouraging visitors to use public transportation. The nearest subway stations are the High-Speed Terminal Station (Exit 8-1, 10 minutes walk) and the New Anti-Pot Station (Exit 1, 15 minutes walk).
Buses 143, 401, 406, 405, and 740 stop at the 'Anti-Satari, Han River Citizen's Entrance' stop.
Please note that performance teams and performance times may fluctify and additional performances may be added. Check the festival's homepage for the most current information.
The sunset photo contest is held at the Submarine 30-31 span. Keep an eye on the official webpage for more details on participation.
The festival's hours of operation vary by month. In September it's 12:00 – 21:00, in October it's 12:00 – 20:00, and in November it's 12:00 – 19:00.
Festive situation room
070-5143-5663
You may also love:
100 Best Things To Do in Seoul
Top 25 Best Airbnbs In and Near Gangnam Seoul
Best Things To Do in Seoul
[ Data & Image Source: Korea Tourism Organization (KTO) ]
IVK's Top Picks – Day Tours, Tickets, and Travel Activities
Seasonal Picks!😍