Buyeo Seodong Lotus Festival 2023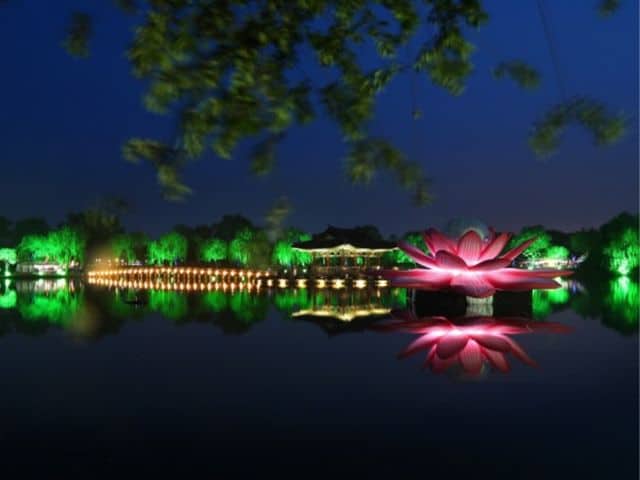 Festival Summary
Date: 13th July – 16th July, 2023
Location: 181 Dongnam-ri, Buyeo-eup, Buyeo-gun, Chungcheongnam-do
Admission: Free (Note: Some experience programs might charge a fee)
Official Website: Buyeo Seodong Lotus Festival
Official Instagram: @buyeo_gun
General Information
Get ready for the ultimate summer experience in South Korea! The 21st Buyeo Seodong Lotus Festival is set to take place from 13th to 16th July 2023, and the event promises to offer an immersive cultural spectacle. Held at "Gungnamji", the oldest artificial pond in the country, the festival celebrates the enduring love story of King Mu of Baekje, who married Princess Seonhwa of Silla. The festival's theme, "A Love Story Blossoming in a Lotus Garden", accentuates the magnificent lotus blooms, providing a mesmerizing backdrop for the events.
Key Highlights of the Festival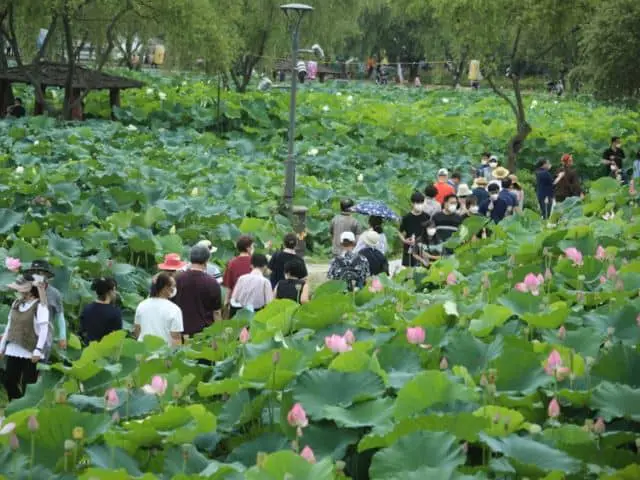 Gungnamji Fantasy: A water musical on a floating stage, inspired by the love story of Seodong and Seonhwa.
Seodong Seonhwa Starlight Parade: A nighttime parade featuring performers in traditional costumes, portraying the legendary lovers Seodong and Seonhwa.
Gungnamji Light Festival: An extravagant light show with eight themes, featuring LED lights and holograms, highlighting the festival's theme of love blossoming in a lotus garden.
Starry Night Drone Art Show: A drone art show to make your summer nights at Gungnamji more enchanting.
Additional Information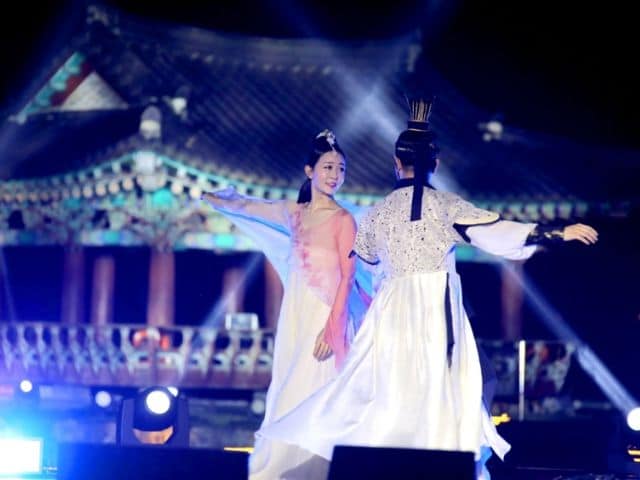 The festival comprises various programs including performances, competitions, experience programs, event programs, street performances, exhibitions, and linked programs.
There are 22 experience programs like Lotus Canoe Exploration, and a trip with a lotus commentary, and 5 event programs like Welcome to Maraebangjuk and Radio Broadcasting in the Lotus Garden.
The festival will also host three street performances and two exhibitions.
Please note that while general admission is free, some experience programs may require a separate fee.
Plus! You don't want to miss these articles!
Things To Do in Nami Island
[ Data & Image Source: Korea Tourism Organization (KTO) ]
IVK's Top Picks – Day Tours, Tickets, and Travel Activities
Seasonal Picks!😍