Buyeo Cultural Heritage Media Art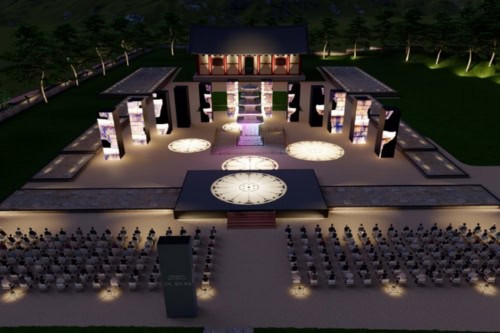 Experience the mesmerizing fusion of culture and technology at the Buyeo Cultural Heritage Media Art Festival in South Korea. Discover the rich heritage of Buyeo, with its open, creative, and innovative spirit, through captivating media art installations. Explore three themed courses, meet renowned artists, and immerse yourself in the enchanting world of Sabi Baekje's culture.
Festival Summary: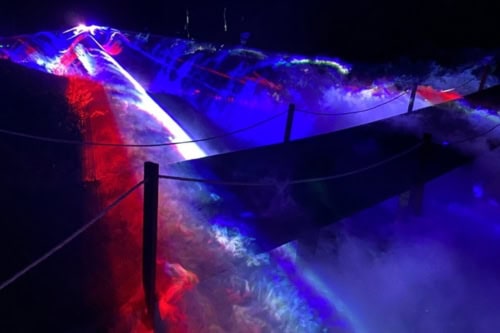 Date(s): September 15, 2023, to October 9, 2023
Locations: Chungcheongnam-do, Buyeo-gun, Busoro 31, Busosanseong, Buyeo-gun, Gwanbuk-ri Cultural Heritage Site
Admission Fees: Free
Official Homepage: 2023buyeolight.kr
General Information:
The "Buyeo Cultural Heritage Media Art Festival" is a unique cultural project that combines the rich cultural heritage of Buyeo with ICT culture technology and media art. This festival aims to showcase the universal value of world heritage through the innovative use of media art, emphasizing the openness, originality, and creativity of Buyeo's cultural heritage.
Through this event, visitors can explore the technical and cultural experiences of Sabi Baekje, appreciate the exceptional artistic achievements of this ancient kingdom, and gain insights into the significance of Sabi Baekje's celestial ascent. The festival narrates the story of King Seong of Baekje, who dreamed of building a celestial world, and sheds light on the brilliance of the forgotten sacred land of Buyeo through the use of light-based installations.
The fusion of ICT culture technology and media art at this festival aims to increase the number of overnight tourists, promote repeat visits, and stimulate the local economy and cultural tourism.
Key Highlights of the Festival: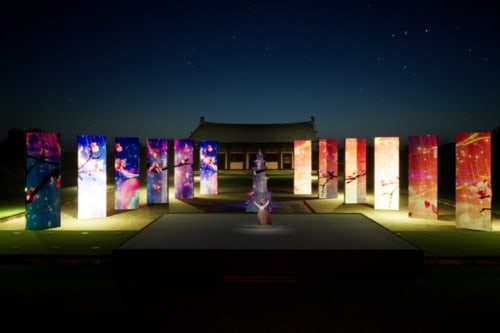 Three thematic courses: "Light of the Sun," "Light of Sabi," and "Eternal Light."
Artworks by renowned media artists such as Lee Sang-woo, Kim Yoo-seok, Yoon Jae-ho, and Jang Seung-hyo.
Multimedia installations, light landscapes, and soundscapes that bring to life the beauty of Sabi Baekje's culture.
Additional Information:
Festival hours: Weekdays (Mon-Fri) from 19:00 to 22:00, Weekends (Sat-Sun) from 19:00 to 23:00.
The festival takes place from September 15th to October 9th, spanning 25 days at Busosanseong and Gwanbuk-ri Cultural Heritage Site in Buyeo, where the "Sun of Soburi" rises at night.
The festival will kick off with the "Baekje Sambol (靌) Proclamation Ceremony," celebrating the excellence and value of Sabi Baekje's cultural heritage.
Buyeo Cultural Heritage Media ART
[ Data & Image Source: Korea Tourism Organization (KTO) ]
IVK's Top Picks – Day Tours, Tickets, and Travel Activities
Seasonal Picks!😍