Busan Fireworks Festival 2019
The Busan Fireworks Festival, which colorfully decorates the sky and sea of ​​Gwangalli Beach every fall and night, celebrates the hosting of the ASEAN-Republic of KOREA Commemorative Summit in Busan. Now, it is not just a festival of Busan citizens, but also a representative fireworks festival in Korea with many local and foreign tourists. With the intention of 'multimedia maritime show', it is famous for its festivals that showcase various fireworks, as well as colorful laser, shows every year with the music. Most tourists watch the fireworks festival on the white sands, but fireworks can be seen on Dongbaek Island, Igidae, and Hwangryeongsan Mountain. In addition, since 2015, "3 points" fireworks have been directed from Gwangalli Beach to Dongbaek Island and Igidae, making it the largest fireworks festival in the country. 
Moreover, discover the top 10 things to do in Busan here.
Like our Facebook Page & Don't Miss Out Any Festivals!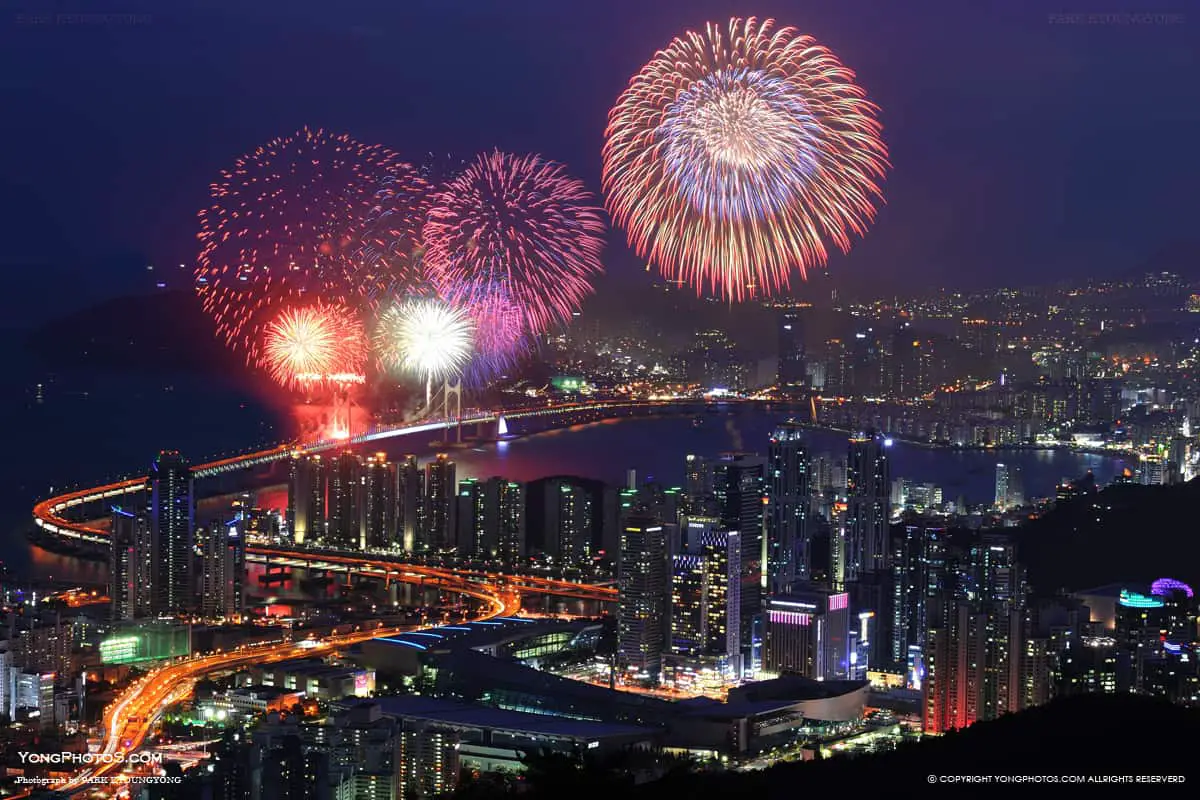 [ Data & Image Source: Korea Tourism Organization (KTO) ]
IVK's Top Picks – Day Tours, Tickets, and Travel Activities
Seasonal Picks!😍