Busan Dragon Valley Dance Festival 2023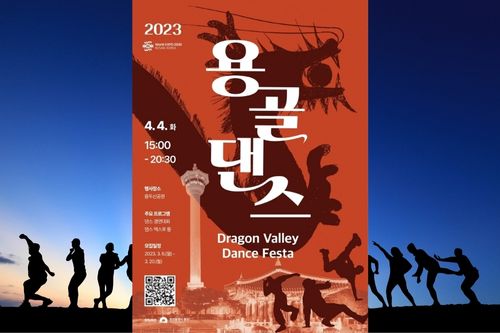 Location: Yongdusan Park, 37-55 Yongdusan-gil Jung-gu, Busan
Busan Dragon Valley Dance Festival 2023 is a highly anticipated event that will take place in the heart of Busan's Jung-gu district. Utilizing the resources and stories of the area, the festival will be held in the beautiful and historic Yongdusan Park, which was at the center of Korea's dancing boom in the 1990s. Whether you are a young dancer or simply someone who loves to watch and enjoy dance performances, this festival will offer a fantastic opportunity to be a part of something special.
The festival features a range of events and programs, including the main program which is a children and youth dance competition, allowing young dancers to show off their skills and recreate the vibrant atmosphere of the past. In addition, there will be various side events such as the Dance Culture Expo, which aims to introduce dance clubs and academies to the community and the general public. There will also be random play dance events, which anyone can participate in, making this festival a great chance to create happy memories with friends, family, and loved ones through dance.
So mark your calendars for April 4th, 2023, and head to Yongdusan Park in Busan to experience the Busan Dragon Valley Dance Festival for yourself! Best of all, admission is free, so you can come and enjoy this unique celebration of dance without any cost.
Plus! You don't want to miss these articles!
Find & Compare Winter Tours in Korea!
[ Data & Image Source: Korea Tourism Organization (KTO) ]
IVK's Top Picks – Day Tours, Tickets, and Travel Activities
Seasonal Picks!😍