Busan BeFM Halloween Parade Festival 2022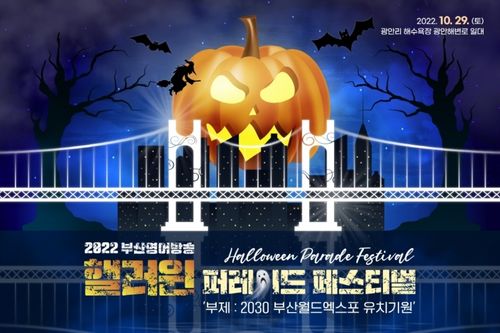 Busan English Broadcasting (BeFM) Halloween Parade Festival is the only Halloween Parade festival in Korea at Gwangalli Beach. The parade will continue for 3 hours. Hosted by the English Broadcasting Foundation, it will be held in Gwangalli Beach, Busan.
It will be held in the hope of attracting the 2030 World Expo. The parade will be attended by Busan citizens who volunteered for the event and professional performance teams. There will be an after-party.
Programs
16:00 ~ 18:00 – Costume Contest
18:00 ~ 20:00 – Halloween Parade
20:00 ~ 20:10 – Halloween Drone Show
20:10 ~ 21:00 – Halloween Music Concert
If you want to know more about Busan, how to go or what to do, check out the articles below;
Find & Compare Things To Do in Busan
[ Data & Image Source: Korea Tourism Organization (KTO) ]
IVK's Top Picks – Day Tours, Tickets, and Travel Activities
Seasonal Picks!😍