Dark Victory is an excellent choice for girls who are looking for unique and sexy clothes. It is a South Korea based online shopping store specializing in women, founded in 2010 by co-representatives Song Mira and Kim Hyeryeon, who were friends. The two representatives act as models for Dark Victory and at the same time do everything from the beginning to the end including modes, product planning (MD), design, production, and filming. They said they are trying to put their own style into products. I'll walk you through their style via the best selling products.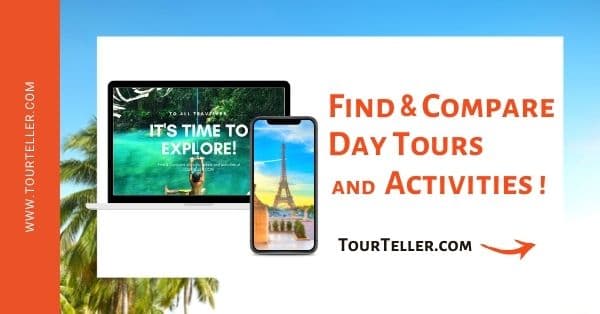 Don't forget to subscribe to our newsletter so you don't miss out on discount coupons they offer from time to time.
Subscribe & Get Coupons for K-Fashion Online Stores!
Most Popular Dark Victory Clothing
Basic Crop Two-Way T-Shirt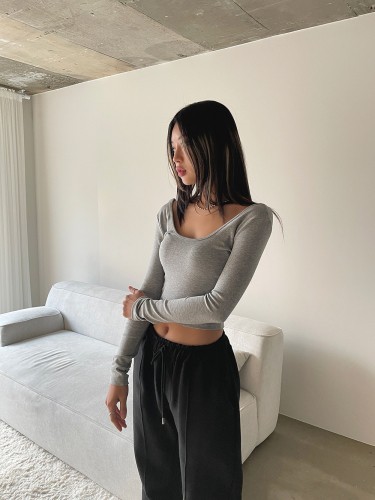 Product Code: P000CLJD
Price: $23.30
Color: Ivory / Gray / Black
Size: One size
Material: 60% Modal, 40% Polyester
Country of Manufacture: South Korea
Comfortable to fit the body with excellent elasticity. With a reversible front and back neckline, you can show different styles with one shirt. It is a highly versatile cropped item with long sleeves and a solid tone.
High Waist Light Blue Straight Jeans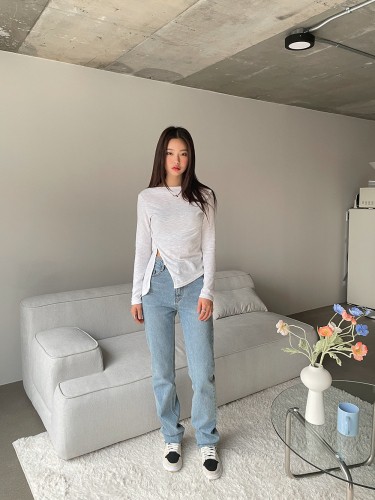 Product Code: P000CFGM
Price: $40.40
Color: Light Blue Denim
Size: One size
Material: 100% Cotton
Country of Manufacture: South Korea
High-waist design with hand brushed washing. These DarkVictorian made jeans are trendy and good for daily wear by long length and natural hem folds.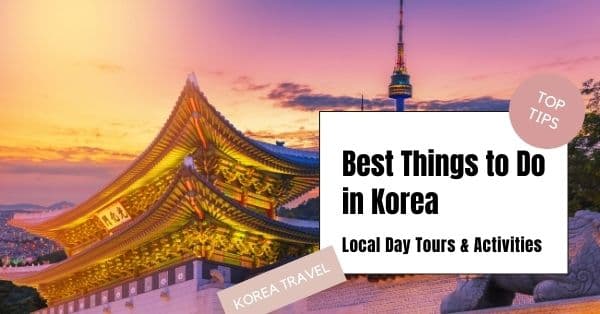 Dark Victory review; Is Dark Victory reliable?
Dark Victory is a South-Korea based K-fashion online store for women. Two CEOs who are friends started their business in 2010 and the service is operated in four languages. Their self-made jeans are being loved by many customers. They announced that they were ranked 5th in the 100 best internet shopping mall customer satisfaction index evaluated by Seoul Metropolitan Government.
Dark Victory's Payment Options
PayPal, Eximbay, Credit cards (VISA, MASTER, AMEX, DISCOVER), UnionPay
Dark Victory's Shipping Policy
Item Preparation Time (for in-stock items): Around 7-10 business days after payment
Delivery Time (excluding customs clearance): Around 3-8 business days after dispatch
Shipping Courier: Available after dispatch
Method of Shipment: Air parcel
Tracking: Available
Shipping Countries
United States, Australia, Hong Kong, Singapore, Malaysia
Dark Victory's Refund Policy
They don't accept returns and changes due to a simple change of mind.
If it's due to defective item(s) or wrong delivery;
You can return items due to defective item(s) or wrong delivery. However, exchanges are not accepted.
Contact Dark Victory Customer Service via email within 7 days of receiving the items.
Dark Victory bears the international shipping costs for the return and replacement (if applicable).
You may also like,